Microcap Headlines
The best kept secrets on Wall Street
News Announcements
iSatori, Inc.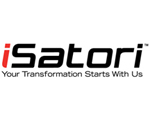 iSatori Reports Record 2013 Fourth Quarter and Year-End Financial Results.
3/20/2014


GOLDEN, CO--(Mar 20, 2014) - iSatori, Inc. (OTCQB: IFIT), www.isatori.com, an emerging leader in the development and marketing of scientifically engineered nutritional supplements for healthier lifestyles, today announced fourth quarter and year-end financial results. Net product sales for calendar year 2013 were $10.5 million, which reflects a 16% increase over 2012. The increase was due primarily to our entry into mass-market retail, including Walmart, Walgreens, and Duane Reade, and the introduction of Bio-Gro.

Bio-Gro is described as a category-defining product because it is not just another "me too" product; it is in a category class of its own, using a new creation called "bio-active peptides" to enhance physical performance, strength, and muscular development. GNC, America's largest sports supplement retailer, began carrying Bio-Gro in January 2014, so the Company has yet to see Bio-Gro's full impact on the market.

iSatori ended calendar year 2013 on a very strong note. December gross product revenue before discounts, promotions, and adjustments was $2.0 million, and fourth quarter gross product revenue before discounts, promotions, and adjustments was $4.0 million, the highest revenue quarter in Company history. Based on preliminary results, the Company anticipates first quarter 2014 revenue to exceed first quarter 2013 revenue. Part of that growth is due to the introduction of Bio-Gro.

Gross profit increased from $5.9 million in 2012 to $6.0 million in 2013. Gross margin decreased from 65% to 57% based primarily on a difference in product and promotional mix. More specifically, coupon and introductory mark-down promotions of our Energize product increased substantially in 2013, in alignment with and to support our mass-market retail entrance. iSatori also launched the Eat-Smart® line of nutritional products nationally into GNC, with such products carrying a slightly lower gross margin.

Loss from operations increased from less than $0.1 million in 2012 to $0.9 million in 2013. The increase was due primarily to a 16% increase in operating expenses, including the litigation and settlement of several frivolous lawsuits to eliminate any future contingent liabilities, to position the Company for future growth. iSatori increased marketing expenditures to support the entry into mass-market retail and to support the launch of the category-defining Bio-Gro product. The Company also added two very important people to the management team, an executive vice president of sales and a vice president, marketing. iSatori is a consumer products company driven by product innovation and marketing. With the addition of these world-class sales and marketing professionals and the director of science added last year to strengthen research and development efforts, iSatori is poised to grow in 2014 and beyond.

Other expenses declined significantly from $1.0 million in 2012 to $37 thousand in 2013. This was due primarily to a substantial decrease in financing and interest expenses. As a result, overall, the loss per share improved slightly from $0.09 to $0.08.
Highlights from the 2013 fiscal year were:

Successfully entered the mass-market retail channel, including Walmart, Walgreens, and Duane Reade, opening over 10,000 new doors for iSatori products.

Added two national key vice presidents, for both sales and marketing divisions, to drive innovation, sales, and brand equity.
Introduced a newly designed company website, www.isatori.com, to help consumers reach their workout and fitness goals with new "iFIT Training" tools.

Debuted a new, highly visible 960-square-foot booth for trade shows to increasingly build up iSatori's awareness and engagement amongst consumers.

Released a bestselling book entitled Diets Suck! to champion the Company and its philosophies in helping customers make physical transformations; and to help promote the Eat-Smart® line of nutritional products. The book reached the Top 10 on Amazon.com during its launch week.

Released Bio-Gro, a breakthrough, category-defining, muscle-enhancement product to drive the specialty sector and capitalize on the growing sports nutrition channel.

Increased revenues 16% for the calendar year, including a record fourth quarter.

Stephen Adele, founder and Chief Executive Officer, commented: "We are pleased with the growth we experienced in 2013. More importantly, a foundation has been built to support further growth in 2014 and beyond. We have improved immeasurably the talent level of our management team, and we continue to introduce innovative, new products that will become category leaders. I founded this company more than a decade ago, and I have never been more excited about iSatori's future than I am right now. After our fourth quarter's performance, I feel as though we have reached an important inflection point, and we are truly poised for profitable growth."

A complete report of the Company's (GAAP) financial results for the fourth quarter and year-ending December 31, 2013, will be available via IFIT's audited Annual Report on Form 10-K filed with the Securities and Exchange Commission today.

About iSatori, Inc.
iSatori is a consumer products firm that develops and sells nutritional products through online marketing, Fortune 500 retailers, and thousands of retail stores around the world. The Company is headquartered in Golden, Colorado, and its common stock trades on the OTCQB under the symbol "IFIT." More information about the Company is available at http://www.isatori.com.

Forward-Looking Statements
Statements made in this news release relating to the Company's future sales, expenses, revenue, product developments, and all other statements except statements of historical fact, are forward-looking statements within the meaning of Section 27A of the Securities Act of 1933 and Section 21E of the Securities Exchange Act of 1934. We have used the words "anticipate," "believe," "could," "estimate," "expect," "intend," "may," "plan," "predict," "project," "should," "will," "potential," and similar terms and phrases to identify forward-looking statements in this press release. These statements are based on assumptions and estimates that management believes are reasonable based on currently available information; however, management's assumptions and the Company's future performance are both subject to a wide range of business risks and uncertainties, and there is no assurance that these goals and projections can or will be met. Any number of factors could cause actual results to differ materially from those in the forward-looking statements, including, but not limited to, the timing and extent of changes in demand for the Company's products, the availability and price of ingredients necessary to manufacture such products, and the outcome of any current or future litigation regarding such products or similar products of competitors. Please see our Risk Factor disclosures included in our Registration Statement on Form S-1, as amended, initially filed with the Securities and Exchange Commission on April 30, 2013, and in subsequent filings with the Securities and Exchange Commission. All future written or oral forward-looking statements attributable to us or persons acting on our behalf are expressly qualified in their entirety by the previous statements. The forward-looking statements herein speak as of the date of this press release. We undertake no obligation to update any information contained herein or to publicly release the results of any revisions to any forward-looking statements that may be made to reflect events or circumstances that occur, or that we become aware of, after the date of this press release.


iSatori Reports Record 2013 Fourth Quarter and Year-End Financial Results